Alumni History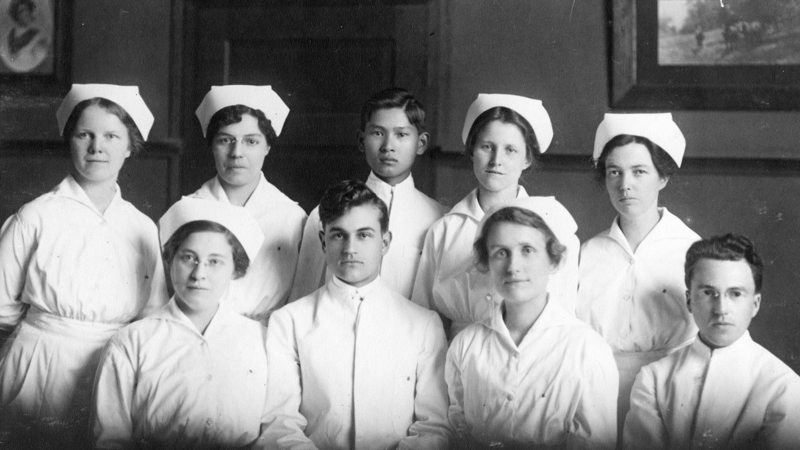 The Loma Linda University School of Nursing Alumni Association (LLUSNAA) was founded in 1922.
Two alumni associations existed. One for each school, the Loma Linda Sanitarium and Hospital School of Nursing and White Memorial Hospital School of Nursing. In 1924, the College of Medical Evangelists incorporated both schools under its leadership but continued to operate the two schools as separate entities.
It was not until 1949 that these schools were united and one Alumni Association was organized. The objectives of the association are:
To promote communication,
Foster the advancement of education and science with the School's programs,
Support alumni nurses' projects in the mission programs of the Church at home and abroad,
Recognize excellence in students and alumni through awards, provide financial aid to worthy students,
Encourage professional growth by providing an annual continuing education program, and
Operate the HOT Second-hand Store and Boutique (formerly House of Thrift) for the relief of poverty within the community and to provide a source of funds to carry out the Association's purpose.
Meetings
Homecoming Weekend is scheduled in the spring annually. This tradition includes class reunions organized by individual classes and recognizes the anniversary classes.
The silver (25 years) anniversary class presents the Sabbath School program in the University Church sanctuary; the golden (50 years) anniversary class participates in both early and 11:00 services; a banquet (dinner) on Saturday night; and the Alumni Institute.
The banquet (dinner) is a time for celebrating one another, recognizing alumni's meritorious contributions to the profession, volunteers to the HOT Second-hand Store and outstanding students. In addition, honored classes may make gifts to the School of Nursing for projects they choose to support.
Publications
Since 1991, Loma Linda Nurse magazine, a collaborative effort of the School of Nursing and the Alumni Association, is published biannually. Its forerunners were Near and Far and The Link. A directory is published periodically.
Projects
Some projects of the Association are:
Supporting alumni in mission placements by funding their requests for special needs
Scholarships funds for needy students
Annual meritorious scholarships for high achieving students who apply
Funds for the Learning Assistance Program
Funds for the International Nursing Council and international travel assistance for students
Support for faculty development and academic advancement
Centennial Fellowships for an endowment fund to support the School
Operate the HOT Second-hand Store and Boutique (formerly the House of Thrift)