Alumni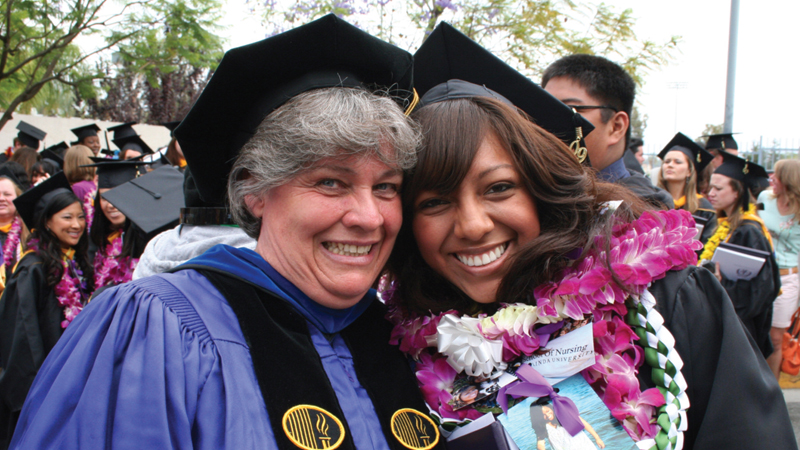 Purpose
The purpose of the LLUSNAA is to foster alumni unity, mobilize alumni support, raise funds in support of the Association, and assist in an organized fashion to encourage continued interest in, and commitment to, the programs of the School of Nursing.
Job Opportunities Through Alumni
Did You Know?
Alumni have a long and distinguished record of professional service, both in the United States and internationally in all areas of the nursing profession.
Our Board
A board of officers and directors carry out the goals activities of the association. At commencement, new graduates are welcomed into the Association. Association membership may be extended to graduates of other accredited schools who are members of the profession in good standing and who share the interests, ideals, and purposes of the alumni association. The Association promotes the missions of the Seventh-day Adventist Church, the School of Nursing, and the University.
Alumni Association Goals
The goals of the Association are to:
Promote communication between Loma Linda University, School of Nursing alumni and current students
Foster the advancement of education and science within the programs of the School of Nursing
Support alumni nurses in mission programs at home and abroad
Recognize excellence in students and alumni through awards
Provide financial aid to students in School of Nursing programs
Encourage professional growth by providing a quality, annual continuing education program
Raise funds by member contributions, gifts, and bequests
Contact Us
If you have any questions or want to give your input on your classmates please contact the Alumni Office at 909-558-1000, ext. 45437 or alumni.sn@llu.edu