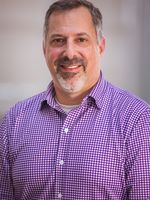 Shawn Collins, PhD, DNP, CRNA
Dr. Collins, Professor, is the Associate Dean for Graduate Programs at the LLUSN. He also maintains clinical expertise as a nurse anesthetist. His program of research has sought to understand nurse anesthetists' emotional intelligence.
Current Research:
"Non-cognitive factors as predictors of student success in nurse anesthesia students: A prospective, exploratory, longitudinal cohort study." This research is exploring non-cognitive factors as predictors of student success. Emotional intelligence, resilience, locus of control, state-trait anxiety, conflict resolution, and critical thinking of nurse anesthesia students are being measured so that change over time between matriculation and graduation can be evaluated.

"The Relationship of Grit Scores, NCE Scores, and Attrition Rates of Graduate Nurse Anesthesia Students" (Funder: AANA Foundation). With Courtney Brown, PhD, CRNA of Wake Forest University, Dr. Collins will examine the relationship between grit scores, NCE scores, and attrition rates of graduate nurse anesthesia students. Scores will be collected using the 12-item Grit scale given to graduate nurse anesthesia students in their first semester and prior to taking their National Certification Exam. The 12-item Grit questionnaire has been proven effective as a measure of trait-level perseverance and passion for long-term goals.