Our Students
Embracing Diversity
Our primary responsibility is the education of students, who come from diverse ethnic and cultural backgrounds, enabling them to acquire the foundation of knowledge, skills, values, attitudes, and behaviors appropriate for their chosen academic or healthcare ministry. We nurture their intellectual curiosity. We facilitate their development into active, independent learners. We provide continuing educational opportunities for our alumni and professional peers. We encourage a personal Christian faith that permeates the lives of those we educate. 
State-of-the-Art Learning Facilities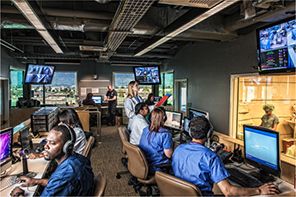 Fully Equipped Skills Lab
The Skills Lab within the School of Nursing provides a hands-on learning environment for nursing students. It is fully equipped with 20 patient beds and medical equipment. In the skills lab students learn key clinical nursing skills.
The world-renowned Loma Linda University Medical Center is home to some of the nation's largest clinical programs, providing Whole Person Care for more than 33,000 inpatients and .5 million outpatients annually.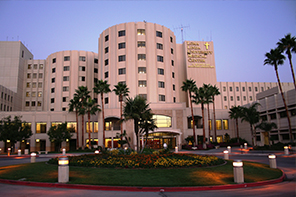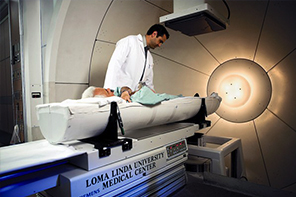 Our Faculty, Staff, and Administration
We respect our faculty, staff, and administration who through education, research, and service create a stimulating learning environment for our students. They contribute to the development of new understandings in their chosen fields. They demonstrate both Christian values and competence in their scholarship and professions.
Our Patients and Others We Serve
We provide humanitarian service through people, programs, and facilities. We promote healthful living and respond to the therapeutic and rehabilitative needs of people. We seek to enhance the quality of life for individuals in local, regional, national, and world communities.
Honor Society
Through the nursing honor society, which was established in 1973, the School of Nursing further fosters academic excellence and the pursuit of Christian graces. In 1975, in recognition of the School's aim of excellence, this honor society, by vote of the national society, became an official chapter of Sigma Theta Tau International , the international honor society for nursing. Installation of the Loma Linda University School of Nursing's Gamma Alpha Chapter occurred on April 11, 1976. Students and other nurses of excellence, upon meeting the established criteria, become members by invitation.
Professional Memberships
LLUSN holds agency memberships and actively participates in the following major professional organizations: American Association of Colleges of Nursing, National League for Nursing, and Western Institute for Nursing.
Brief History, Mission & Philosophy
Brief History
The School of Nursing, established in 1905, was the first in a group of schools that in 1961 became Loma Linda University. In 1949 the School of Nursing became a college-based program granting the baccalaureate degree. The first master's degrees in nursing were granted in 1957. We now offer a PhD and a Doctor of Nursing Practice.
Mission Statement
The mission of the School of Nursing, in addition to the mission of Loma Linda University, is the education of professional nurses who are dedicated to excellence in nursing science. Individuals from diverse ethnic, cultural, and racial backgrounds are encouraged to embrace opportunities for lifelong growth and satisfaction from a career committed to health care. Baccalaureate and graduate nursing programs contribute to the development of expert clinicians, educators, administrators and researchers who benefit society by providing and improving delivery of whole-person care to clients -- individuals, families, groups, and communities. Committed to Christian service and distinctive Seventh-day Adventist ideals, the school seeks to reflect God's love through its teaching and healing ministry.
To learn more about the mission of Loma Linda University, please visit https://home.llu.edu/about-llu/mission-and-values.
Our Philosophy
In harmony with Loma Linda University and the Seventh-day Adventist Church, the School of Nursing believes that the aim of education and health care is the development of wholeness in those served. Individuals, created to reflect the wholeness of God's character, have been impaired by the entrance of sin, disease, and death. God's purpose is the restoration of each person to the original state at Creation. God works through human agencies to make individuals whole.
Nursing functions are to assist individuals and societal groups to attain their highest potential of wholeness. Through a variety of roles, nurses put into practice a body of knowledge and a repertoire of skills to assist the human system with health problems. The School of Nursing provides an environment in which the student and faculty may grow in professional competence and Christian grace.
In support of the philosophy, mission, and values of Loma Linda University and the philosophy, mission and values of the School of Nursing, the faculty affirms the following beliefs:
Learning is an interactive process which involves all of the learner's faculties.
A learning environment nurtures the development of potential, promotes the maturation of values, cultivates the ability to think critically and independently, and encourages the spirit of inquiry.
Clinical experiences are essential to the development of professional and technical nursing competence.
Students influenced by the effect of physiological, psychological, sociocultural, developmental, and spiritual variables on their lives learn in different ways, and bring different meanings to the learning experience.
Students participate in development of the science and practice of nursing.