About Us
Our Students
Embracing Diversity
Our primary responsibility is the education of students, who come from diverse ethnic and cultural backgrounds, enabling them to acquire the foundation of knowledge, skills, values, attitudes, and behaviors appropriate for their chosen academic or health-care ministry. We nurture their intellectual curiosity. We facilitate their development into active, independent learners. We provide continuing educational opportunities for our alumni and professional peers. We encourage a personal Christian faith that permeates the lives of those we educate. 
State-of-the-Art Learning Facilities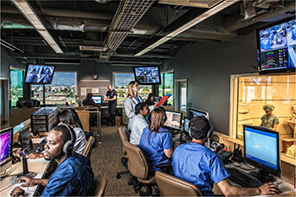 Fully-Equipped Skills Lab
The Skills Lab within the School of Nursing provides a hands-on learning environment for nursing students. It is fully-equipped with 20 patient beds and medical equipment. In the skills lab students learn key clinical nursing skills.
The world-renowned Loma Linda University Medical Center is home to some of the nation's largest clinical programs, providing Whole Person Care for more than 33,000 inpatients and .5 million outpatients annually.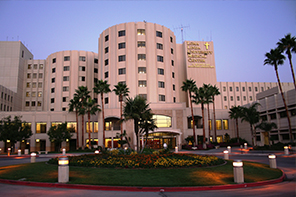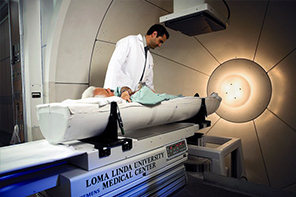 Accreditation
Loma Linda University is accredited by the Western Association of Schools and Colleges (WASC).  The California Board of Registered Nursing granted continuing approval in 2008 to the School of Nursing. The School of Nursing is currently accredited by the Commission on Collegiate Nursing Education (CCNE).
Our Faculty, Staff, and Administration
We respect our faculty, staff, and administration who through education, research, and service create a stimulating learning environment for our students. They contribute to the development of new understandings in their chosen fields. They demonstrate both Christian values and competence in their scholarship and professions.
Our Patients and Others We Serve
We provide humanitarian service through people, programs, and facilities. We promote healthful living and respond to the therapeutic and rehabilitative needs of people. We seek to enhance the quality of life for individuals in local, regional, national, and world communities.
Honor Society
Through the nursing honor society, which was established in 1973, the School of Nursing further fosters academic excellence and the pursuit of Christian graces. In 1975, in recognition of the School's aim of excellence, this honor society, by vote of the national society, became an official chapter of Sigma Theta Tau International , the international honor society for nursing. Installation of the Loma Linda University School of Nursing's Gamma Alpha Chapter occurred on April 11, 1976. Students and other nurses of excellence, upon meeting the established criteria, become members by invitation.
Professional Memberships
LLUSN holds agency memberships and actively participates in the following major professional organizations: American Association of Colleges of Nursing, National League for Nursing, and Western Institute for Nursing.